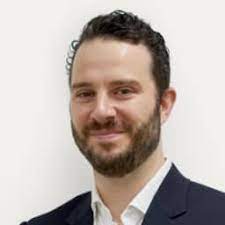 Russell Cummer was a credit trader at Goldman Sachs Group Inc. in Tokyo when he tried and failed to get a credit card.
It's a common tale in Japan, especially for young people with no credit history. Cummer's response was decidedly uncommon: He ended up forming a business to give people an alternative to cards.
Paidy Inc., whose backers include Soros Capital Management and Visa Inc., is now one of the country's handful of unicorns, unlisted startups with a valuation of at least $1 billion. It's among the largest players in Japan's "buy now, pay later" sector, a business model that's enjoying a moment globally.
"It was so hard for me to get my first credit card in Japan," Cummer, 41, said in a video interview. We decided to "become the credit card equivalent for those who don't use credit cards."
Buy now, pay later (BNPL) programs, another way to defer payments on purchases, have surged in popularity as the pandemic fueled a boom in e-commerce. Their zero-interest installment plans appeal to younger customers wary of the interest charged on credit cards.
Jack Dorsey's Square Inc. agreed in August to buy Australian BNPL firm Afterpay Ltd. for $29 billion. Apple Inc. is looking to build the functionality into its Apple Pay program, Bloomberg News has reported, partnering with Goldman to provide credit. And Swedish player Klarna Bank AB, Europe's most valuable startup, raised funds in June at a valuation of $45.6 billion.
But the model is also under scrutiny from regulators in the U.K., with the Financial Conduct Authority saying earlier this year that it will start regulating the sector. BNPL has faced criticism that it can encourage people to spend more than they can afford.