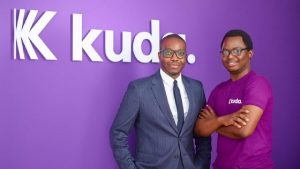 Kuda Bank is a London-based, Nigerian-operating financial technology (fintech) company that is taking the country by storm with its mobile-first, personalized and relatively cheaper banking services that are built on cutting edge technology. The fintech company's product edge over other banking companies that are operating in Nigeria is the possibility of overdrafts.
The company has grown at an astronomical rate in the last few months. In November 2020, the fintech company claimed to have 300,000 customers and was processing an average of $500 million worth of transactions per month. In March 2021, just 5 months after, the number of users had more than doubled to 650,000 registered users. As of the time of writing this report, the fintech company boasts of 1.4 million registered users – an astronomical growth just within the space of one year.
As a result of the company's growth over the last few months and to fuel its expansion, it has now raised money to the tune of $55 million in a Series B round which puts the valuation of Kuda bank at $500 million. This is not the first time the fintech giant is raising funds to increase its capacity as it did so in December 2020, where a total of $10 million was raised in a seed round, which represented the largest-ever seed round raised by a startup out of Africa. In March when it had 650,000 registered users, the company raised $25 million in a Series A funding led by Valar Ventures.