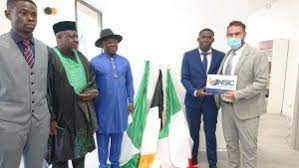 The federal government of Nigeria is currently seeking partnership with foreign investors in order to create economic stability and diversify the economy.
According to reports from nairametrics FDI dropped to $77.97 million in Q2 2021, indicating a 49.6% and 47.5% decline compared to $154.76 million and $148.59 million recorded in the previous quarter and Q2 2020 respectively.
Nigeria's ambassador to Italy Mfawa Abam during a visit to Bozzulo emphasized the urgent need for investment in nigeria, foreign direct investment in particular.
Abam stated that policies have been installed to accommodate investors and ensure efficient running of businesses.
 "Nigeria is serious about diversification of its economy. We are looking at various other sectors of the Nigerian economy. The Nigerian Government is inviting investors especially from Italy to tap into these opportunities by investing in Nigeria. Nigeria is not a mono economy."
For Nigeria to be able to maintain sustainable FDI from italy, The relationship between both countries remain strong.
The president of the Nigerian Community Mantova Mr. Abolaji Adedayo emphasized the need for a formidable relationship.
He said "It intends to achieve the spirit of 'Yes, I can' for the entire Nigerians in the diaspora, especially in Italy, in the Province of Mantova in particular.
He added that Nigerians in Italy along with the Italian government should rediscover themselves and support each party to foster growth and development.
News Source: Rate captain