Dr Favour Ayodele has explained that gridlocks associated with the issuance of inter­national passports to potential migrants, particularly international travelers, can inversely affect the growth of the Nigerian economy.
The 2023 ADC Presidential hopeful, Dr Favour Ayodele, stated that the government has failed to realize the Draconian effects intertwined with passport delay issuance and its opportunity cost to the economies business cycle.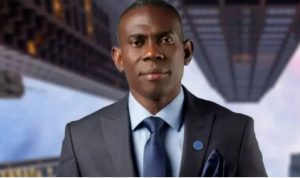 Dr Favour Ayodele
His words, "Since the first of­ficial Nigerian International Passport was made public in 1960, following the nation's independence, subsequent ad­ministrations endeavored to keep up the speed in catching up with global requirements with respect to making our passports machine-readable in 1998 and biometrics-capable in 2003.
"These upgrades enabled Ni­gerian citizens to continue to travel freely around the world, ensure the continual flow of in­ternational business between Nigerians and their interna­tional business counterparts, and more importantly, enable Nigerians in the diaspora to maintain legal immigration status in their second homes overseas while staying in touch with Nigeria.
"It must be understood that majority of Nigerians in di­aspora require up-to-date doc­uments in order to maintain legal status for residency and work overseas. As at the last count, there were well over 16 million Nigerians living out­side the homeland.
"It would, therefore, seem like a matter of urgency to any economy-conscious adminis­tration to address what could potentially become a cog in the wheel of progress to a sector of the economy that generates about $20 billion per annum. Nigerians in diaspora remit an approximate average of $20 billion per annum."
According to report from the national bureau of statistics, in quarter three (Q3-2021) of 2021, air transportation and aviation sectors led the list of fastest-growing sectors in the country for the third quarter of 2021, with the aviation sector growing by 33.31% in Q3 2021.
The swift issuance of passports has a positive correlation with revenue generated from aviation sectors because the impasse associated with passport issuance will decrease the number of travelers, thus revenue decline is imminent