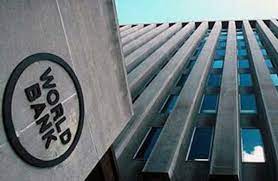 Per capita income is the mean income computed for every man, woman, and child in a particular country.
The world bank has stated that the per capita income in Nigeria has not changed in the last 40 years.
The director of the world bank Shubham Chaudhuri stated that
" Our sense is that Nigeria is at a point in time where some critical decisions need to be made. It's almost like the immediate treatment to halt further decline."
He explained that the Nigerian government needs to make some economic decision to get the economy back on track.
He further disclosed that in 1981, Nigeria's PCI was $2,180.2 and $2,097 in 2020. Urging the government to invest more in infrastructure, education and healthcare
Saying "Nigeria today has real per capita income that was the same as 40 years — in 1981. This means someone whose growth has been stunted.
Mr chauduri made this disclosure while speaking on Monday during a panel session at the 27th Nigerian Economic Summit, themed 'Securing Our Future: The Fierce Urgency of Now.