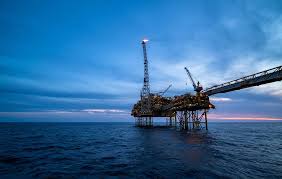 As oil price continues to increase, the price of natural gas and coal shows no sign of slowing down resulting to demand switch to fuel oil and diesel for power generation
Data suggests that Brent crude oil

futures were up 59 cents, or 0.7%, to $85.45 a barrel by 09:00 GMT. U.S. West Texas Intermediate (WTI) crude futures climbed 90 cents, or 1.1%, to $83.18 a barrel.
As oil prices surge several analysts have given their opinion on the adverse effects this prices would have on the oil market. Some  suggesting that gas-to-oil switching for power generation alone could boost demand by as much as 450,000 barrels per day in the fourth quarter while other pessimistically say the oil market deficit seems poised to get worse as the energy crunch will intensify as the weather in the north has already started to get colder.
Reports released from china shows that the countries economic growth declined to its lowest on Q3 as a result of power shortage and covid 19 outbreak.
Notably the processing rate of crude oil fell as well as independent refiners experiencing import quotas and restrictions in china